Animated Geography
Animated Geography is a project that shows the development of beach offset in the form of maps.
The maps show how the land in different parts of central Sweden gradually become available from the Stone Age to modern times after the ice age. The maps are developed by Göran Alm and
Jan Risberg at the department of Physical Geography.
Please click the link below.
https://urian.se/index.php/animated-geography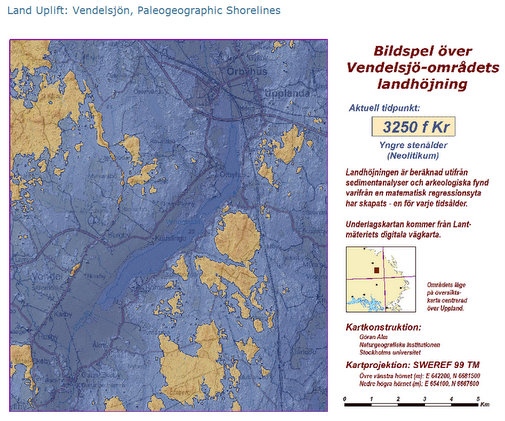 Last updated: June 24, 2020
Page editor: Rolf Jacobson
Source: Department of Physical Geography