Ecohydrology - a Mediterranean perspective, 7.5 credits
GE7049 Ekohydrologi i ett medelhavsperspektiv, 7,5 hp
This course is based on theory and field-based experimentation relevant for ecohydrology. Central ecohydrologic concepts will be considered using the Navarino Environmental Observatory (NEO) in Greece as a specific example. The goal of the course is to bridge ecohydrological theory and practical applications by placing NEO in an ecohydrologic framework and test field-based experiments to confirm this placement.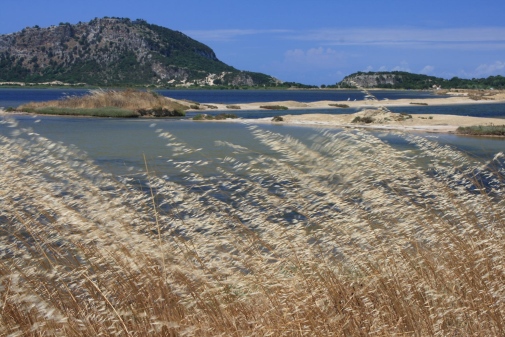 For more inforamtion please contact course responsible:
Stefano Manzoni, e-mail: stefano.manzoni@natgeo.su.se
Language of instruction
English.
Duration
Summer term 2019, 10 June to 5 July. Study tempo 100%.
1st and 3rd week (June 10-14 and 24-28): lectures and preparation of field work
2nd week: excursion to NEO, leaving June 15 (Saturday) and returning June 22 (Saturday) (dates constrained by flight schedule)
4th week (July 1-5): self-study and completion of group reports
Requirements
Competence equivalent to at least 90 ECTS credits in Earth sciences, biology-earth sciences, geography or environmental sciences that must include the course Hydrology and hydrogeology 15 ECTS credits (GE5022) or equivalent knowledge. Equivalent to the course GE5022 is GE7025 Local to Global Water Vulnerability and Resilience, 15 credits
Also required is knowledge equivalent to Swedish upper secondary school course English B/English 6.
Application
Application by 15 March for the summer term.
Application period for summer term: 15 February until 15 March.
• Applications are made via www.universityadmissions.se
This also applies to master's students who are going to apply for optional courses within a program.
Last updated: January 15, 2019
Page editor: Elisabeth Sturesson
Source: Department of Physical Geography