Ecohydrology - a Mediterranean perspective, 7.5 credits
GE7085 Ekohydrologi i ett medelhavsperspektiv, 7,5 hp
This course is based on theory and field-based experimentation relevant for ecohydrology. Central ecohydrologic concepts will be considered using the Navarino Environmental Observatory (NEO) in Greece as a specific example. The goal of the course is to bridge ecohydrological theory and practical applications by placing NEO in an ecohydrologic framework and test field-based experiments to confirm this placement.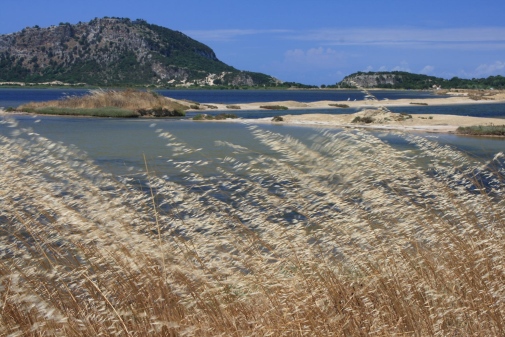 For more inforamtion please contact course responsible:
Stefano Manzoni, e-mail: stefano.manzoni@natgeo.su.se
Language of instruction
English.
Duration
Summer term 2020, 8 June to 10 July. Study tempo 100%.
1st and 2nd week (June 8-19): lectures and preparation of field work
3rd week: excursion to NEO, leaving June 20 (Saturday) and returning June 27 (Saturday) (dates constrained by flight schedule)
4th week (June 29- July 3): self-study and completion of group reports
Requirements
Competence equivalent to at least 120 ECTS credits in one natural science subject area or a combination of two natural science subject areas, including at least 7.5 ECTS credits in hydrology.
Also required is knowledge equivalent to Swedish upper secondary school course English B/English 6.
Application
Application by 15 March for the summer term.
Application period for summer term: 15 February until 15 March.
• Applications are made via universityadmissions.se
This also applies to master's students who are going to apply for optional courses within a program.
Last updated: January 29, 2020
Page editor: Elisabeth Sturesson
Source: Department of Physical Geography