Microorganisms in permafrost might slow down methane emissions
Methane emissions from organic-rich soils in the Arctic have been extensively studied due to their potential to increase the atmospheric methane burden as permafrost thaws. However, this methane source might have been overestimated without considering high-affinity methanotrophs (HAMs; methane-oxidizing bacteria) recently identified in Arctic mineral soils. Gustaf Hugelius is co-author to a new paper in Nature Climate Change with the title: Reduced net methane emissions due to microbial methane oxidation in a warmer Arctic.
Read more about the results of this study in an article at the Purdue University website.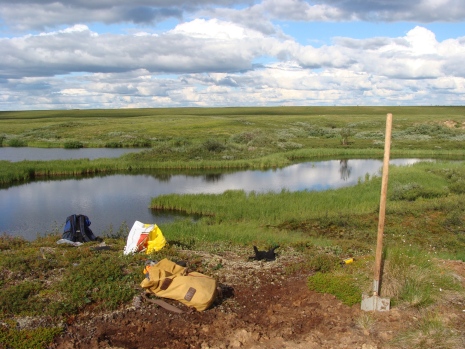 Contact
Gustaf Hugelius
gustaf.hugelius@natgeo.su.se
Read more
The article in Nature Climate Change
Oh, Y., Zhuang, Q., Liu, L., Welp, L.R., Lau, M.C., Onstott, T.C., Medvigy, D., Bruhwiler, L., Dlugokencky, E.J., Hugelius, G. and D'Imperio, L., 2020. Reduced net methane emissions due to microbial methane oxidation in a warmer Arctic. Nature Climate Change, 10, 317–321