New award to our guest researcher Ruth Varner
Professor Ruth Varner from the University of New Hampshire (UNH) and a visiting researcher at the Department of Physical Geography, Stockholm University receives $3.6 million from the US National Science Foundation (NSF) to examine climate change effect on ecosystems.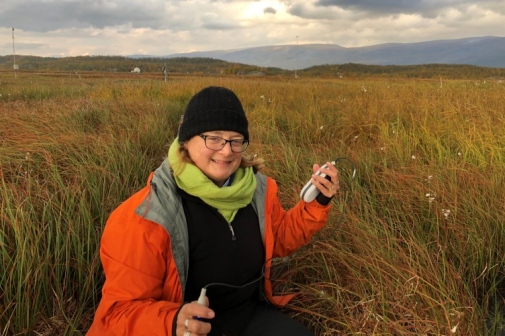 Our contact with Ruth Varner, Professor in Biogeochemistry and Co-Director of the new NFS financed Biology Integration Institute (BII), was strengthened by the ASIAQ project. Through that collaboration she received a guest professorship from the Swedish Research Council in association with the Department of Physcial Geography and in collaboration with the Bolin Centre for Climate Research.
- We are excited to announce our new grant from the US National Science Foundation that expands upon on genes-to-ecosystems-to-genes research at Stordalen Mire, says Ruth Varner. Our Swedish collaborators include Stockholm University (Patrick Crill), Lund University (Andreas Persson), and Umeå University (Ellen Dorrepaal) as well as the Abisko Scientific Research Station.
Launching a Biology Institute in September
A total of 14 universities from around the globe have collectively been awarded $12.5 million by the National Science Foundation (NSF) to launch a new Biology Integration Institute (BII), called EMERGE, which stands for "EMergent Ecosystem Response to ChanGE," and it is an ambitious five-year project.
- Being able to predict how ecosystems respond to climate change is a pressing societal need, says Ruth Varner. We have assembled a large interdisciplinary team with 33 researchers covering 15 different research areas to tackle the complex research questions that face our world today like whether thawing permafrost will result in emissions of the greenhouse gas methane and further accelerate climate change.
The institute, which will launch in September, will also have a strong training, education and outreach component for early career researchers, which Varner will lead, and will involve biologists at the postdoctoral, graduate and undergraduate levels.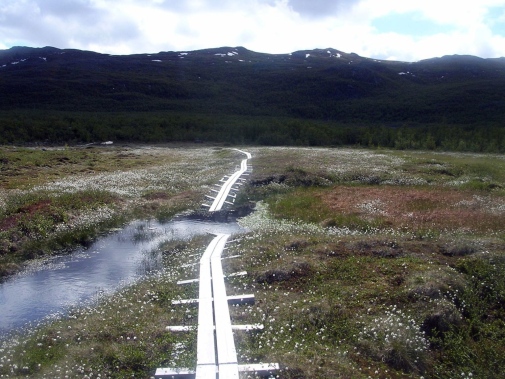 From molecules to ecosystems
Research will be done in Stordalen Mire, a long-studied peatland in northern Sweden where permafrost thaw is driving changes in the landscape, plants and microbes. The scientists will examine how microbes react to a changing climate, as individual organisms, as a collective or community and how these evolve through time.
The end result will be a new "genes-to-ecosystems-to-genes" framework to create models that could help predict ecosystem response to change.
More information
Follow the project @EMERGE_BII
Contact