Permafrost warming at a global scale
During the last decade permafrost temperatures have increased by 0,3 °C globally, according to a study in Nature Communications based on data from more than 150 boreholes in Arctic, Antarctic and mountain permafrost.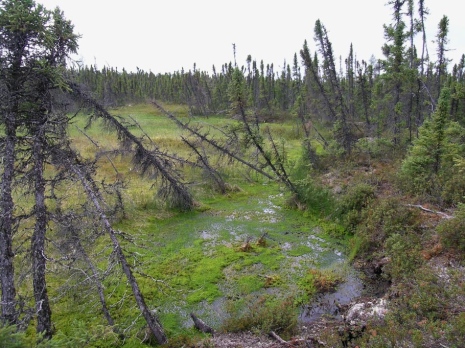 The increase in permafrost temperature is primarily caused by an increase in air temperature. This correlation is particularly clear in the Arctic. In the sub-Arctic region the permafrost warming is mainly driven by increased snowfall in the winter.
- If the permafrost warming continues at this high speed it can have severe impacts on ecosystems and infrastructure in the circumpolar region. Permafrost thaw can also result in large emissions of greenhouse gases (both carbon dioxide and methane) to the atmosphere, which further can accelerate the global warming, says Britta Sannel, senior lecturer at the Department of Physical Geography at Stockholm University, and a co-author of this study.
The study shows a warming permafrost trend during the last decade (2007-2016) for all regions around the globe where permafrost is present, but also that the warming trend has been strongest in the Arctic where air temperatures have increased the most due to polar amplification.
Boris Biskaborn at the Alfred Wegener Institute Helmholtz Centre for Polar and Marine Research, Germany, has lead this study which was published in Nature Communications 16 January 2019; http://www.nature.com/ncomms
Contact
Senior lecturer Britta Sannel, Department of Physical Geography, Bolin Centre for Climate Research, Stockholm University
Phone: 08-16 47 95 or 070-669 75 53
E-mail: britta.sannel@natgeo.su.se