Tarfala Research Station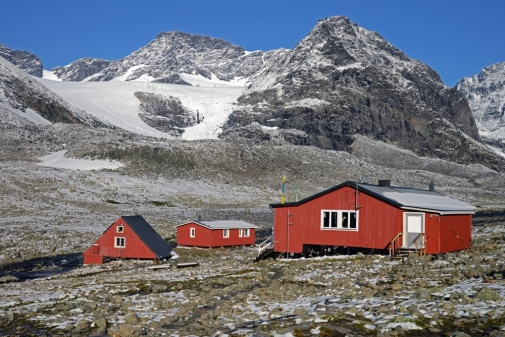 The Tarfala pages are being reworked.
A new site will be launched in the spring of 2022.
New measurements for 2020 of the South summit
Kebnekaise south summit is now 2096 metres, 0.8 metres lower than the north summit 2096.8 metres.
Four glaciers are located in the Tarfala valley of which Storglaciären is the most well known and one of the best studied glaciers in the world. The valley, which is a typical sub-arctic high alpine valley, encompasses the altitudinal range between 800 and 2096.8 m.
Tarfala research station is open between mid-March to early May and from late June to mid-September.
We welcome scientists and students from national and international universities who wish to carry out research projects or run a course.
The stations are also an excellent platform for workshops and meetings.

Last updated: April 6, 2022
Page editor: Rolf Jacobson
Source: Department of Physical Geography